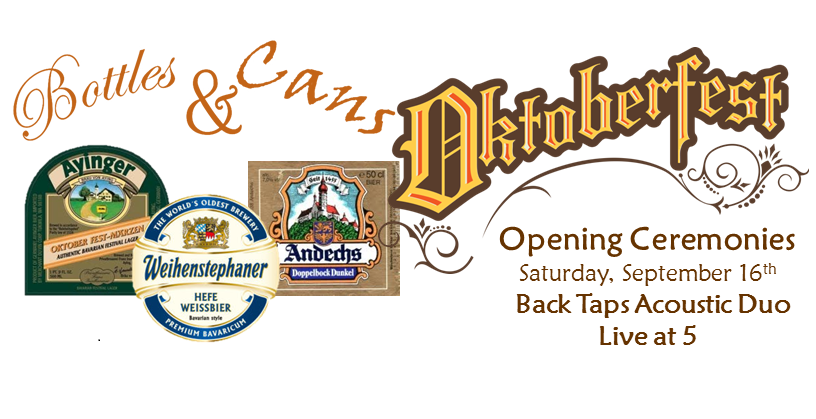 Somehow the stars have aligned so September is shaping up to be a month of beer!  We're planning tap events with Mother Earth, Bells, and Great Lakes (and Stone in October so keep an eye out) and working on details.  We're most looking forward to September 16th though when we celebrate the opening ceremonies of Oktoberfest in Munich!  They'll be tapping their first keg at noon on Sat, Sept 16th, and so will we.  We'll have at least 4 German biers on tap for opening weekend, live music, a few events and contests and will maintain Oktoberfest Marzen throughout the festival and the rest of October.  Now for an answer to everyone's biggest question…
Why is Oktoberfest called "Oktoberfest" when it actually begins in September?
The historical background: the first Oktoberfest was held in the year 1810 in honor of the Bavarian Crown Prince Ludwig's marriage to Princess Therese von Sachsen-Hildburghausen. The festivities began on October 12, 1810 and ended on October 17th with a horse race. In the following years, the celebrations were repeated and, later, the festival was prolonged and moved forward into September.
By moving the festivities up, it allowed for better weather conditions. Because the September nights were warmer, the visitors were able to enjoy the gardens outside the tents and the stroll over "die Wiesen" or the fields much longer without feeling chilly. Historically, the last Oktoberfest weekend was in October and this tradition continues into present times.