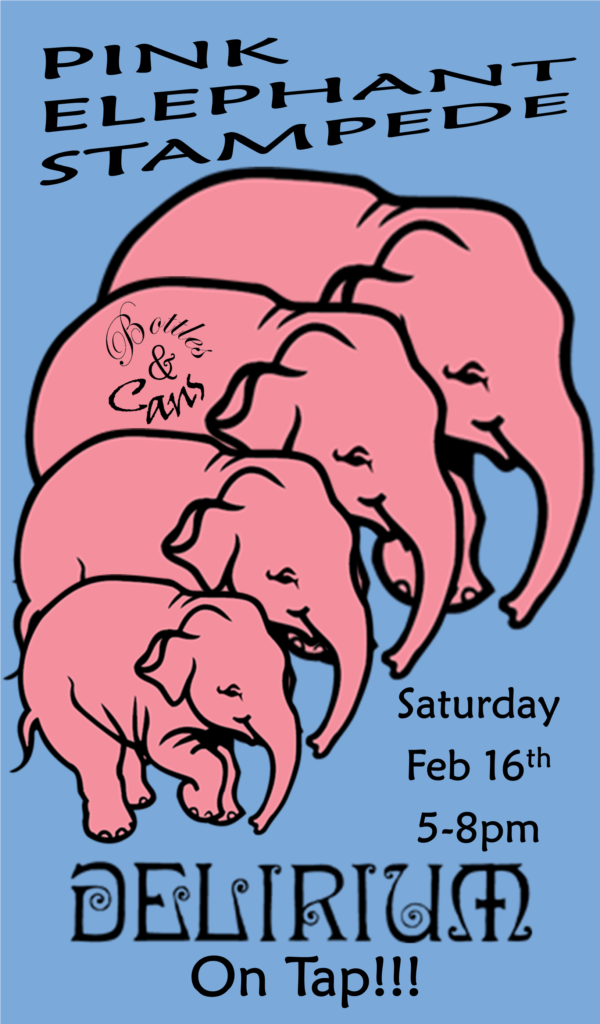 February Events Forecast
Hello February!! Punxsutawney Phil didn't see his shadow on Groundhog Day, so we thought we would celebrate the early coming of spring with events every weekend, and some weekdays in February
Valentines Day Wine Tasting
Saturday February 14th 4-6pm
Celebrate the holiday of love by learning about wine together. Laurence Vuelta will be in to share his amazing knowledge of classic wines from around the world.
Delirium Tap Event & Back Taps Return… oh yeah, and a Wine Tasting!
Saturday February 16th 5-8pm
Come live it up with some live music by Back Taps on Saturday evening.  We'll have a wine tasting with a focus on eastern European wines for those who prefer grapes, and some traditional western European brew for those of you who want to drink the malty splendor that comes from Delirium.  Samples, swag, and Tremens, Nocturnum and Barrel Aged Black (blend of Noel and Nocturnum) on tap!  We'll see you there!
Firestone Walker Tap Event
Tuesday January 19th 5-8pm
Another one for the books, we've got an outstanding selection of beer to tap. Andrew from Firestone Walker will be at the shop to share some prime brews:
Mind Haze, Luponic Distortion, 22nd Anniversary Beer, Nitro Merlin, & Undercurrants
Italian and French Wine Tasting
Saturday February 23rd 3-6pm
Claudio from Mondo Wines will be in the shop sharing wines from two of the most fertile wine growing countries in the world.
Mardi Gras Tap Event with TW Pitchers
Saturday February 23rd 3-6pm
Come celebrate Mardi Gras with us, and with T.W. Pitchers!  Keepin' the rest secret for now. Shhhhh.
Food Truck Tuesdays 
The food truck on Tuesdays is always located behind us facing the Marq at Weston Apartments from 5-8pm!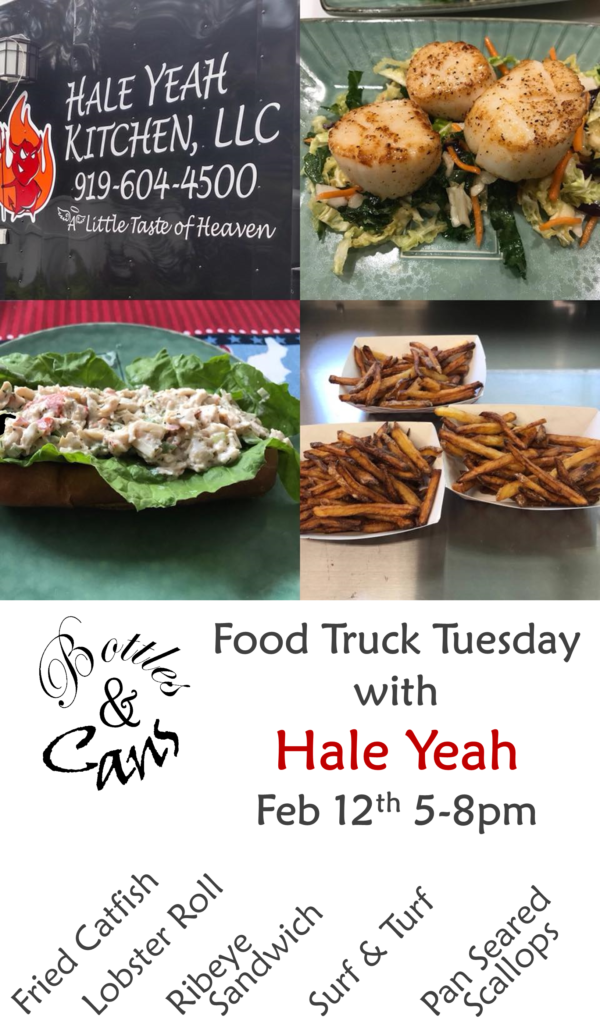 2/12 Hale Yeah KitchenThe Triangle's other Lobster Roll truck… These guys make some amazing Surf & Turf
2/19 Adobo JoeOur Favorite Fillipino food truck is returning to Bottles & Cans! So come stuff yourself with Lumpias!
2/26 Mr MongolianClassic Mongolian Grill
3/5 Mr Puebla's TacosTaco Tuesday returns to B&C!
3/12 Burger 21 'Tis the season, Mardi Gras special The Bayou Burger – Handcrafted Andouille sausage and turkey burger, grilled to order, topped with blackened shrimp. Our Cajun masterpiece is finished with remoulade, Sriracha and house-made Rajun Cajun slaw.